Imagine seeing your own name trending on social media! I had a mini-heart attack when I saw "Tinashe" trending on the top of the twitter lists. It took me a few moments to realise that the streets were not talking about me and my deep dark secrets, but rather, they were talking about Zim-born singer,
Tinashe
who had the world in its feels after dropping her newest project, Songs for You.
The hitmaker has had an interesting few years. After setting the music scene ablaze with her blend of exciting performance and songwriting skills, things took a very different turn when her label began to interfere with her fortunes.
We'll never forget the numerous delays that her album Joyride was forced to undergo before it eventually dropped and after falling out with her label,
Tinashe decided to go it alone and forge her own path.
And let's just say it's working!
Friday was filled with dozens of comments from social media fans who were buzzing about the newest album and for once it feels like the Tinashe we've known and loved all along is not only back, but allowed to exist without interference.
Tinashe spoke to Paper Magazine where she did a mandatory tasty photoshoot before coming out and explaining her newfound freedom when she said:
"I've always felt like an underdog... My entire life, I felt like my peers
underestimated/misunderstood me, and maybe it's cuz I really don't ever quite fit in. But tbh I don't want to fit in. I can't subscribe to this Hollywood bs. Maybe that's the Aquarius in me, 'inherently unconventional and anti' idk. But fuck it, I couldn't be any way else."
She also spoke about the current climate of music where she believes that everybody has an opportunity to survive because everybody needs music to listen to right now.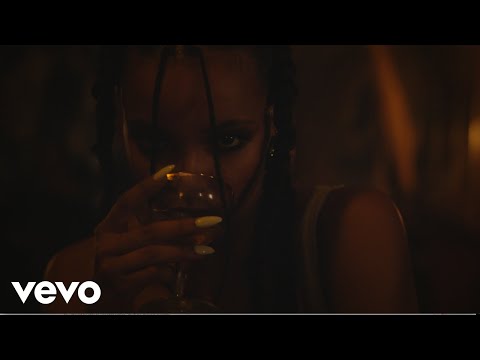 She said, "Also, who ever runs out of music to listen to? We consume shit at such an insane rate nowadays, it's like you need more shit to listen to next month. So there's room for everybody, absolutely. Again, I think that comes with the journey and self confidence, all those things.
I feel like I have that self confidence even as an artist overall more than ever before. I'm not validated by numbers or chart position or sales. Those things are all amazing and great and I hope for them and wish for them because they're markers of success, but — if you fuck with me, great. If you don't, God bless.
Have you heard Tinashe's newest album? What did you think of Songs For You after it dropped?
Read More:
Tinashe angers Zim fans
Main Image Credit: Instagram/Tinashenow