Award-winning contemporary musician,
Jah Prayzah
's song dedication to the Zimbabwe men's soccer team,
The Warriors
, has brought him unwanted trouble with women's rights activist and resurrected the mute-Jah Prayzah hashtag.
The Kutonga Kwaro singer had candidly penned a song,
Fambai NeBhora
, as morale booster for the boys who are currently in Egypt representing the country on the continents biggest soccer showdown,
Africa Cup of Nations (AFCON)
.
However, some lyrics from
Jah Prayzah
's good act have rubbed into women's rights activists who say they demean the girl child.
"I'd been eagerly waiting for the #Warriors song by Jah Prayzah and I excitedly played it on youtube the audio. I couldn't even get to half the song before he started singing 'tovapfekedza petticoat' on 1.25min, a language that demeans women and is sexist. I couldn't even finish the song beyond this. I've taken it upon myself to message Minister Kirsty on this because this can't be a national song where obscene and sexist words are used in what's supposed to be a joyous for all song. Well still,
#GoWarriorsGo
! ," said women and child right activist Nyari Teurai Mashayamombe.
Some took a step further of resurrecting the mute Jah Prayzah campaign which made waves early this year as a result of the singer's links to the army.


"#JahPrazah a few days ago I asked you to lead a revolution in the entertainment industry that stops denigrating women. Instead, you have a #Warriors song demeaning women. ' kuvapfekedza mapitikoti' ndokutii - anopfekwa nevarume? Saka takwana sei ipapa? Kuvanzvenga sevarandakadzi ndokutii? Tirikukunyararidza matijairira ENOUGH. Warriors are for everyone - female and male.


"Our young sons woke up singing along that bad vibe, and they will finish this tournament and live their lives thinking vakadzi vanonzvengwa, ukakundwa wapfekedzwa peticot. Fix this #JahPrazah #MuteJahPrazah," said Angela Machonesa.


Meanwhile, there are some people who feel this is an overreaction and it is a result of Zimbabwe's spiking economy.


"Haaaaaaa varandakadzi vajamuka nemapitikoti avo 😂. But paFair this is leftover hasha from kutonga kwaro. A lot of people still have a bone to chew with JP over his 2017 album. It's made worse by the current economic hardships," wrote one Facebook user.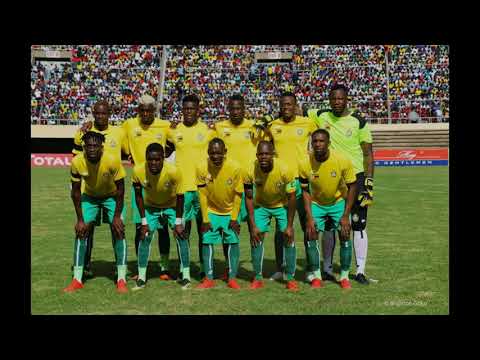 We still going to support the Warriors though on their upcoming match with Uganda on Wednesday.
What say you on Jah Prayzah's song for the Warriors?
Read next:
Warriors Blow Nude Pic Dedication

Main image credit: Facebook