Although his fans fondly call him Musoja, he has been in the line of fire many times, and having mastered a talent for handling hot situations smoothly that has not spared him from trending for the wrong reasons sometimes.
Remember when fans threatened not to vote for him because he did not show support in the
#ZimbabweanLivesMatter
movement and when he was allegedly said to be
cheating
on his wife? More often than not, he's always
trended for the wrong reasons
, but has always managed to get back in the people's good graces.
Well, you can love him or hate him, but you definitely can't ignore him, and here's a look at how eventful his past years have been.
Also read:
Winky D & Jah Prayzah Show A No Show
Jah Prayzah insults Moana's father?
Moana's dad
called out Jah Prayzah for his indifference at Moana's funeral. Mitchelle 'Moana' Amuli, who had featured in his video Munyaradzi, passed away in a car accident along with the
famous and rich business Ginimbi
.
Though Jah attended her funeral, he didn't reach out to Moanna's dad to offer his condolences. Moana's dad expressed his grave displeasure over it, and also derided Jah Prayzah for not taking his blessings before featuring Moana in his video.
However,
Jah Prayzah
was of a different opinion which left a bitter taste in the mouths of many especially those of Moana's family.
Read the full story
here
.
Also read:
Don't Provoke Jah Prayzah
Jah Prayzah shades Hopewell Chinono
A heated argument spilled over Twitter between Jah Prayzah and international journalist,
Hopewell Chinono
, when the latter accused Jah Prayzah of being aligned with the dictator.
Hopewell made this claim on the basis of Jah Prayzah's reply on a video of a Zanu PF rally, during which
Souljah Love
was called
hausi chinhu
. Jah Prayzah was ragged that Chinono started this discussion on a public platform rather than talking to him privately.
However, the fire between them seems to have been doused, as Jah Prayzah tweeted in favor of Chinono,
when he was later arrested.
So what really happened between the two?
Read the full story
here
.
Jah Prayzah's song gets him in trouble
The creator of many popular songs, Jah Prayzah crossed the line with
'Fambai Nebhora'
, which was a tribute to Zimbabwe's senior soccer team.
The song's lyrics which alluded to the 'football being dribbled like women slaves' and 'men making women wear petticoats' enraged
women groups
for being sexist and degrading. Jah Prayzah got more hate than he could have imagined!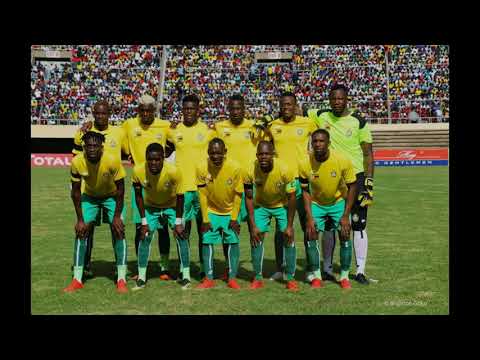 Some women and child rights activists even moved for a campaign to
mute Jah Prayzah's music
.
Read the full story
here
.
Jah Champions the Anti-Drug campaign
Celebrities put their might behind the campaign against drugs like codeine, meth, and guka, as it is affecting Zimbabwean communities and the youth.
As part of the '
Say No to Drugs'
campaign
,
Jah Prayzah
,
Probeatz, and Brizco
, featured in
a 5-minute clip on Jah's YouTube channel. It has Jah Prayzah and his collaborators displaying the effect drugs have on a person's ability to function, in a humorous way.
Jah Prayzah's new hit is massive
Exciting times for all Jah fans! He dropped a cool new song, Svovi which has seen it getting raving reviews from the fans. In a week's time, the song garnered an insane amount of views and likes.

He isn't loved so much for nothing.

Main image credit: Instagram