Did you know that there's a Zimbabwean producer/musician doing big things in Los Angeles? He's worked with Nicki Minaj Jason Derulo, Maroon 5, J Balvin, Camilla Cabello, Tove Styrke, Rita Ora, Lauv and Chris Brown. He was also nominated for a Grammy. His name is Bantu, but for some reason he's not making big waves as he deserves to in Africa.
Luckily for you, Zimbolebs is here to put you onto the best Zim talent both in the country and in the diaspora, and our boy Bantu definitely counts as one such artist.
This month the producer celebrated a massive milestone as his hit single "Jackie Chan" reached 1 million views on YouTube, something that not many Zimbabwean artists have been able to achieve very frequently.
The excited producer shared the news on Twitter:
If you've played EA Sports' popular football game, FIFA 19 then you would have heard Bantu's now-viral single which features another US-based Zimbabwean star, Dr Chaii.
When he spoke to local publication, Daily News, Bantu explained what the single is about. He said:
"When I say 'she hit me with the Jackie Chan' I am referring to that moment when a guy gets curved by a girl. But 'She hit me with the Jackie Chan' can also refer to anything. For example, you are on the dance floor, and she looks at you and starts getting it, she is hitting you with that Jackie Chan. It is a fun club record and an ode to my favourite martial artist"
If you haven't already been hit by the Jackie Chan, you can stream the catchy single below: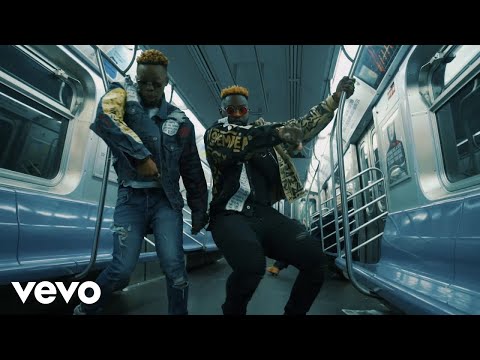 More: Exclusive: Who is iShan?

Main Image Credit: Instagram/ThisisBantu