Tinashe announced her newest tour this week
but sadly, there are no Zimbabwean (or indeed African) legs of the venue!
Tinashe, who made one of our favorite R&B albums
of the 2010s with 2014's Aquarius and snuck in another very good album a month before the decade ended, Songs For You, has now announced a tour supporting Songs For You for this spring.
It kicks off in Detroit, and then hits Brooklyn on April 26 and Manhattan on April 27. However, fans were saddened to notice that there were no African dates scheduled.
Tinashe, who is of Zimbabwean heritage
has never performed in her father's birth country and this would have been an extremely welcome first time.
However, she did managed to give her fans a one-of-a-kind experience earlier this week when she hosted a VR performance!
Tinashe's setlist was not quite predetermined; instead of planning all of the songs she would perform, as artists often do before a gig, she left her performance in the hands of the audience. A vote was held live at the end of songs to determine what 'vibe' the audience was feeling so Tinashe could decide on what to play next. Fans could also chat and interact with Tinashe live using a dedicated chat room. The R&B artist is not just a singer, but also a dancer, and the VR set-up allowed this to be expressed on stage too.


"I'm having so much fun. This is actually so insane! This is unlike anything I've ever done before", Tinashe said during her performance, just before she went into a live chat session with her fans, as seen below.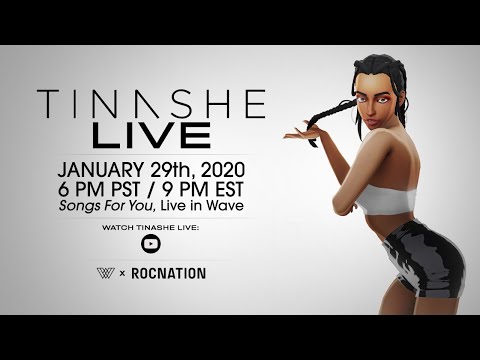 Image Credit: www.instagram.com