Rising hip-hop star,
King 98
and son to a business mogul who is the founder of Impala Car Rental, Thompson Dondo, has proved his critics wrong in his recently dropped visuals of the song
Wacko
that features South African star Nasty C and Mozambique's Laylizzy.
Critics queried whether the 21-year –old was rubbing shoulders and roping in collaborations with some of the hottest names on African ground as a result of his huge talent or maybe because of his father's fat pockets.


Before he even made a name,
King 98
collaborated with Nigerian superstar, Davido on a song called
No Bad Vibes
.
As if that was not enough, on his debut album launch that was held at Wingate Golf Club on 1 May, the Shoko singer hosted a star-studded lineup of artists as curtain raisers which included Davido, Nasty C, Nadia Nakai among others.


However, King 98's recently dropped visuals of Wacko suggest otherwise.


Currently sitting on 89 500 views- just four days after its release on YouTube, 4 000 likes and 77 dislikes- as at the time of publishing, the numbers speak for themselves. His dad might be rich, yes! But money cannot buy the golden voice on the song, neither can it pen the lyrics on Wacko.


Meanwhile, speaking on The Lumumba Files Drive over the weekend, King 98 pleaded with Zimbabweans to judge him from his music not who his father is.


"For me, music is a passion. I have always been doing this since I was 13 and I kept it a secret from my father. He only got to know after Casper Nyovest told him.


"Look at me, I have just released my first album and my next shows are in Zambia and Mozambique. My dad neither writes nor composes music for me. It is God's plan for me to have him around, it is a blessing because I need financial support from him.


"People should judge me according to my music, yes it's cool my dad is there but let us focus on music," he said.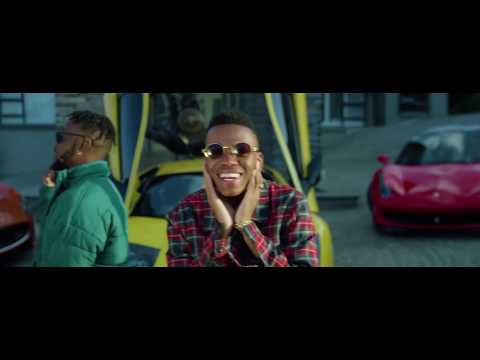 Read Next:
Litmus Test For King 98 As Miss UZ Beckons
Main Image Credit: Instagram